MRI Monitors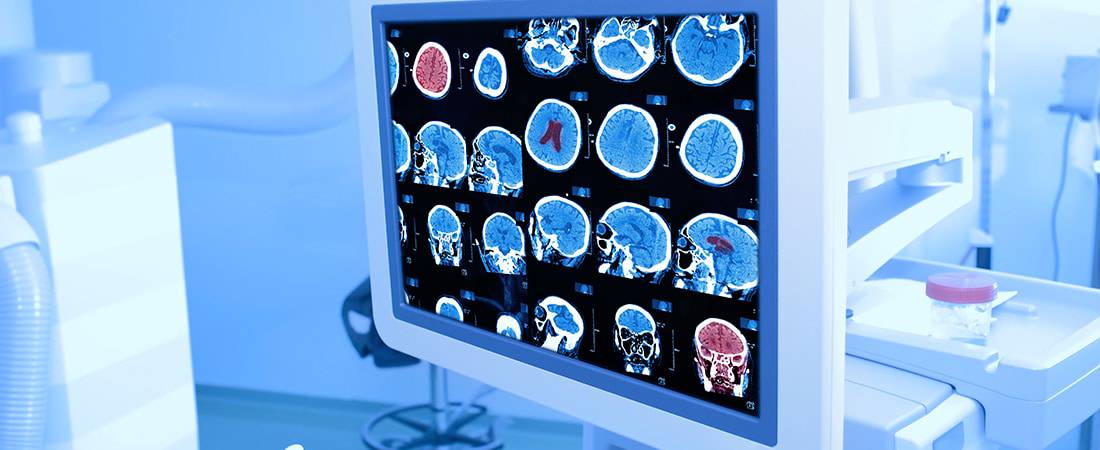 Terrain Biomedical – MRI Monitors
Standard monitoring devices and related accessories were not typically designed to function in the somewhat harsh magnetic resonance environments that utilize electromagnetic fields. Such environments can have a negative affect or change the operation of this type of equipment.
Healthcare practitioners have to take into account a number of factors while delivering quality patient care that includes identifying and adhering to protocols to assure safe practices. To that end, Terrain Biomedical carries the Invivo 3160 Precess Monitor and System, which is designed especially for these kinds of modifications and to function correctly during an MRI procedure. During quality patient care and MRI monitoring, the Invivo 3160 helps to indicate if vital sign parameters are consistent and to identify concerns with regard to a patient's cardiac and respiratory problems.
Invivo Precess 3160 MRI Patient Monitor
Product Specs
-3160 Precess Base Monitor
-Wireless remote and DCU monitor is available for displaying patient's vital signs in a facility control room.
-ECG Sensor Modules and Wireless SpO2
-Optional etCO2
-Accessories for pediatric, adult and veterinary
-Reconditioned, ready for patients
-Certified by Terrain Biomedical
Expert installation and professional training is available for the Invivo Precess 3160 MRI Monitor
-Features the latest MRI technologies from Invivo/Philips
-Both SpO2 and CO2 sensors are wireless with cables that can attach to patients for tracking
-Reaches the 5000 Gauss Line @ 1.5 Tesla Magnet
-Average of eight hour remote battery time
MRI Monitors – Terrain Biomedical Equipment Services
At Terrain Biomedical, we're about much more than affordable medical equipment sales and rentals: we also provide a wide inventory of professional biomedical solutions. We are a leading source of planning and consulting services and we can also remove your facility's existing medical equipment and then perform installation of your new devices. Our affordable preventive maintenance plans can significantly enhance the longevity of your medical equipment. And if you're in need of quality parts and accessories we've got them in stock and ready.
With our fast medical equipment repair capabilities you're able to simply ship your equipment to our facility in Elk Grove Village or – in some cases –we can come to your location and pick up the equipment.
In the event your equipment breaks down or you'd like to demo new equipment, take a look at our cost-effective, flexible rental options.
Magnetic resonance imaging (MRI) is a testing procedure which utilizes strong magnets, radio waves, and computers to generate pictures of inside the patient's body. Doctors may use this test to assess the patient or to check how well they are responding to their treatment. In contrast to X-rays, MRIs don't use the harmful ionizing radiation of X-rays.
MRIs can be performed on several parts of the body. It's particularly helpful for examining soft tissues and the central nervous system.
An MRI Monitor of the brain and spine checks for issues like blood vessel damage, brain injuries, spinal cord injuries, cancer, multiple sclerosis and stroke. An MRI Monitor of blood vessels and the heart checks for issues like blocked blood vessels, damage resulting from by a heart attack, heart disease, structural problems with the heart, joint damages, cancer, bone infections, spinal disc problems and pain the lower back or neck.
MRI Monitors are also performed to look for problems with the liver, kidneys, pancreas, and can even be used to map brain activity.
MRI testing detects for blood flow in the brain to determine what areas become more active when doing certain things. There are specialized MRIs that test brain problems, like the effects of a stroke, or for brain activity mapping if the patient needs brain surgery in relation to epilepsy or tumors. Doctors can reference the test to program treatment.
Prior to an MRI, doctors should be informed if you have health problems like liver or kidney diseases, if you have had surgery recently, if you are asthmatic or if you suffer from medicine or food allergies. Also, inform your physician if you are pregnant.
Metal and items containing metal is generally not permitted in an MRI Monitor room, since the magnetic field within the machine can attract metal. Inform your doctor if there are metal-based products which could create problems during the examination. These may include implanted nerve stimulators, artificial heart valves, medication or insulin pumps, piercings, cochlear implants, dental fillings, dental work, metal joints, pacemaker units
screws or pins
On the day of the MRI Monitor, remember to wear fairly loose and comfortable clothes that don't have metal fasteners or metal snaps. You might have to change into a hospital-type gown for the MRI Monitor. The following is a list of items to remove or leave at home before going into the MRI Monitor room: glasses, dentures, hearing aids, underwire bra, mobile device,
coins, keys or watches
MRI Monitors – How Patients Can Prepare for the Procedure
If you're uncomfortable in enclosed spaces or you're anxious regarding the test, inform your health care provider. You may be in a position to have an "open" MRI or receive medication to help you relax for the procedure. A standard MRI device consists of a relatively wide tube that has a hole at each end and is surrounded by a magnet. The patient simply lies down on a flat table that moves through the tube. In some MRI Monitor models, only the area of the patient's body that is getting scanned is inside the machine. There are also "open" MRI machines that are a good option for patients who are claustrophobic or very overweight. Prior to an MRI session, the patient typically receives contrast dye into their vein via the hand or arm. The dye helps doctors to see structures inside the patient's body.
MRI machines create a powerful magnetic field within the patient's body. A computer receives the signals directly from the MRI equipment and then "translates" the signals into a series of images. Every picture indicates a thin slice of the body. On occasion there may be a thump sound during the testing. This is simply the machinery creating the energy it needs to take images. Some patients may prefer to mute the sounds by wearing ear plugs during the procedure. Some patients may experience a mild "twinge" feeling during the testing, which is the MRI stimulating nerves in the body. This is a normal reaction and is not cause for alarm. Procedures involving an MRI scan with MRI Monitor generally takes anywhere from 20 minutes to about one hour.
Who should not have an MRI?
Pregnant women generally should not undergo an MRI scan in their first trimester. Patients who have kidney disease or who have had a negative reaction to contrast dye should inform their physician.
Sales and Certification of Refurbished MRI Monitors and Other Medical Equipment
There is simply no room for error with respect to the accurate performance of your facility's medical devices. After all, the ongoing success of your enterprise is directly related to patient safety and favorable outcomes.
Terrain Biomedical is among the most trusted and experienced sources for re-certified and refurbished medical equipment. Over the last 15 years, we have established a large network of partners and shown a unique capability in servicing quality equipment and providing technical support.